Stay one step ahead of the shopping and shipping game and reserve a first class seat for your packages with eZ Elite!,
Never be frustrated by delayed packages again; receive faster and more accurate customs clearing
Stop worrying about damages; receive better insurance coverage
Forget about those miscommunications; experience less shipping errors
For your purchases on Amazon, all you have to do is download our eZ Elite Creator and let it do the work for you.
How to use the new "eZ Elite Creator" Browser Extension
STEP 1
Click on this link eZ Elite Creator to download your eZ Elite chrome extension.
STEP 2
Click on the Z in your extension bar and sign into your eZone account
STEP 3
Sign into your Amazon account, don't forget to check the "keep me signed in" checkbox.
STEP 4
Sit back, relax and the eZ Elite creator will run in the background and create your eZ Elites for you. Now isn't that awesome!
How to use "eZ Elite"
without

the Browser Extension
STEP 1
Log into your eZone App and click the eZ Elite button or log into your eZone account on www.getezone.com
STEP 2
Click on "Create an eZ Elite SHIPMENT"
STEP 3
Copy and paste your tracking number which can be found in your order shipping confirmation.
STEP 4
Fill in the remaining details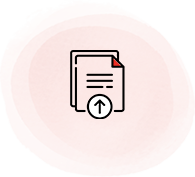 STEP 5
Upload your invoice and submit!
For more information on eZ Elite give your in store agent a call or message us on Facebook, someone from our team will be happy to assist.